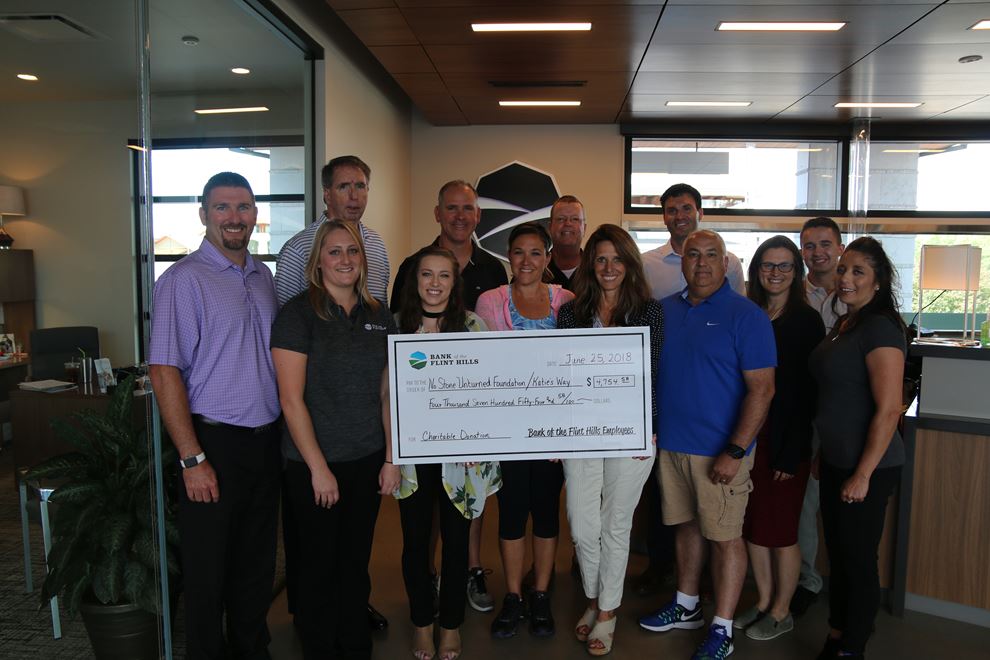 WE VALUE OUR COMMUNITIES.
At Bank of the Flint Hills, we believe in giving back to our communities. As individuals who live, work and play in the surrounding communities, we understand the importance of supporting the summer flag football team or upcoming fundraising event for the local library.
Not only do the dollars donated matter, but the time donated also. Without volunteers, many local events would not happen. We're proud to say that our employees donate their time to countless events each year within our communities. Their dedication inspires us to continue giving back and challenge others to get involved.
Work with us.
Submit a sponsorship request form online to see if we can work with you to help sponsor your event.
Start here.