HELPING
THE COMMUNITY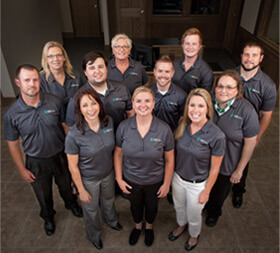 Manhattan Staff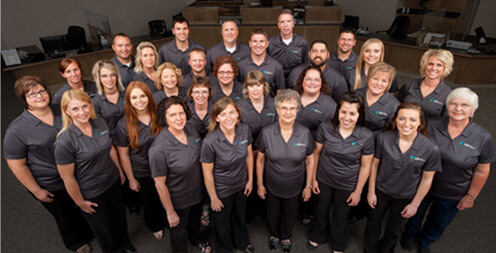 Wamego Staff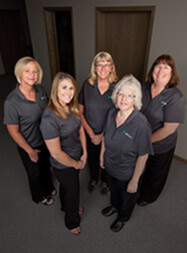 Alma Staff
---
We're Proud to Serve the Flint Hills
Bank of the Flint Hills has been actively involved in the community since being founded in 1876. Employees are encouraged to participate and give back to the communities in which we live and serve.
Committed to helping local charities through Casual for a Cause
One of the ways employees show support of their local communities is through Casual for a Cause. Employees have the opportunity to dress casually on Fridays in exchange for making a contribution. The program not only gives to charities, which employees vote on annually, the money also goes toward creating college scholarships. Since Bank of the Flint Hills launched its Casual for a Cause campaign, several local businesses have used it as a model for their own charity give back programs.
Employee Donor Advised Fund
In 2010, the employees of Bank of the Flint Hills established the BFH Employee Donor Advised Fund. The purpose of the fund is to allow the employees to collectively support the community in ways they could not do individually. By combining the gifts from all the employees, they are able to create a significant amount of dollars each year that can be directed toward charitable causes in the communities they serve. Uses of the funds are donated to three charities that are voted on by the employees, and in creating college scholarships for seniors at area high schools. High school seniors can apply for the annual scholarships through their high school counselor.
Scholarship number and amount awarded vary year to year
Recipients vary between all area high schools
Learn about our 135+ years of history
4,717
HRS
---
Hours our employees have volunteered over the past year to help local charities.
$11,068
---
Our employees donate money throughout the year to the communities we serve.