Everything in one place
Do you want to pay all of your bills in one place, and save yourself the time and hassle of going to multiple websites?
Use our online billpay/payments and pay a person, pay a company and more.
For a payment enrollment guide, click here to download.
Payees
It's easy to add or remove a payee from your online billpay. A payee is a vendor or company to which you would like to issue a payment.
Select Payments from the menu options on the left.
In the Payees section, select the plus + sign.
Complete the fields to create a Payee. The new payee appears on the Payments screen with a payee Details screen that appears when the payee is selected.
Enroll for Billpay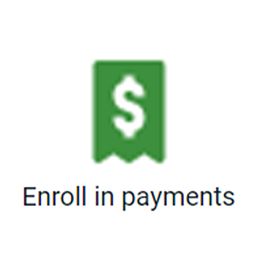 Enroll yourself in billpay, the easy way, through online banking.
You can enroll in payments or billpay from the privacy of your own home.
1. Locate Payments in your dashboard menu.
2. Click payments to begin the enrollment process.
3. You will see a window asking you to click Enroll.
4. After you select Enroll, you will receive a message informing you that you have successfully enrolled for payments.
5. Select continue to be taken to the Payment dashboard.
To see a quick-start guide, click here.
Pay a bill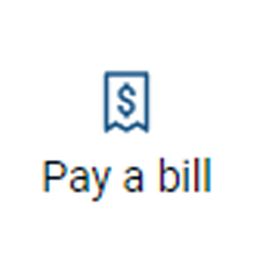 It's easy and quick to pay a bill through our Pay a bill button.
Select the Payment option on the lefthand side.
Once inside this screen, click the Pay a bill button.
You can search for a payee, by using the search button.
Or you can click the right arrow on a particular payee.
Complete the details in the form (if desired, you can add a note in the Memo field).
If you'd like to make this a recurring payment, select the Frequency field, and then complete the corresponding fields.
Click Submit.
Select OK.
Pay a person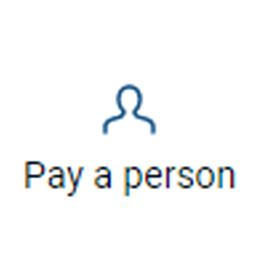 Do you owe money to someone and you don't want to log into an external app to pay them?
You can pay them from inside your online banking and app, by selecting Pay a person.
Log into your online banking.
Select Pay a person.
Pay an existing payee or scroll to the bottom and select + Add another person.
You will need to enter the name of the person you are sending money to, their phone number and email address.
You also need to pick a keyword (password) that you will share with this person.
The system will ask you to type in your online banking password to go to the next screen.
Share the keyword with the payee, immediately. As soon as they activate their account, you can send them payments.
---
What A person needs to do to receive payments from you
Your user will receive a notification via email stating someone (your name) wants to send them a payment.
Your user needs to follow the link and enter the keyword you set for them.
Once the keyword is entered, they must enter the account number and routing number where the funds will be deposited and hit submit.
The user will get a new screen saying Payment set up complete.
You are now set up to send money to that person and can initiate payments.
To add another person for payments, click the plus button.
Bill pay center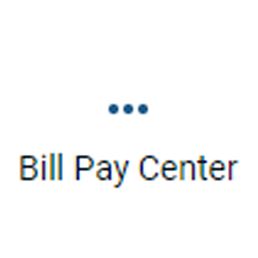 Bill pay center is a one stop look at additional bill pay functions.
Inside billpay center, you will find a complete list of payments, payees, gift pay, calendar, my account, and help.
Most of these functions exist within buttons on the left side of your online banking.
One feature that exists only inside the bill pay center is the giftpay option.
Gift pay allows you to send a personalized and colorful check to someone, instead of a gift card. There are beautiful designs to choose from for all occasions.