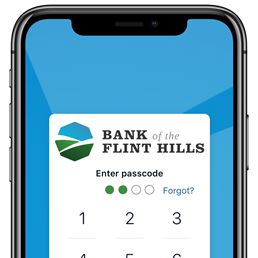 We want your banking experience to be customizable, easy, and convenient.
And it should feel the same, across all your devices. This is why we worked hard (so you don't have to). You can easily change the way you view your accounts, transactions, and more, by customizing the dashboard. Stay in touch with your finances 24 hours a day, the way YOU want to.
Available from Google Play Store and Apple Store. Search for Bank Flint Hills.
Customize your dashboard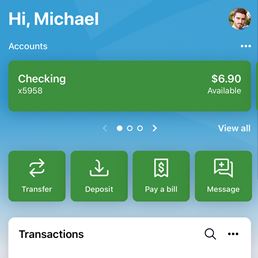 Dashboard is the hub that allows you quick and easy access to everything you need to manage your money.
Customize the dashboard to YOUR taste, at any time, anywhere. We call the boxes inside the dashboard, cards.
How to customize your dashboard.
Find any section of the dashboard, and select the ellipses option ***.
Choose an option (resize, change the section's position, hide a section from the dashboard, add a different section to the dashboard).
From your Dashboard, you can view account information, access money movement actions, view account activity, view remote deposits and see messages and alerts.
Messages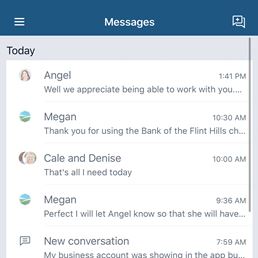 Messages and conversations can be viewed in a variety of ways.
To view a Message, click the envelope icon or Message on the lefthand side of the screen.
You can start, view, and participate in conversations about accounts, transactions, or questions in general in the Messages tab, as well.
Accounts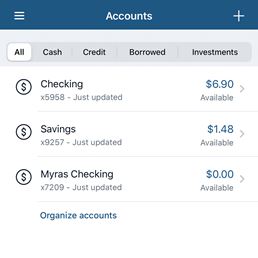 Our Accounts card in the dashboard allows you to view all accounts at once, or filter in which you would like to see them.
You can add accounts to view or change the order of your accounts, all easily. Once changed in the dashboard, it will reflect in your online banking, too!
From the Dashboard, select the ellipses symbol in the Accounts section.
Select the Organize accounts symbol.
Drag and drop an account by selecting and dragging the six vertical periods next to the account you want to move.
Select Done.
Transfers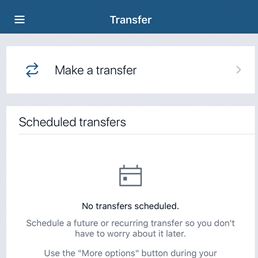 Transfer money quickly, safely, and easily without calling the bank.
With the app, you can create one-time transfers, future-dated transfers, and recurring transfers. You can also
transfer to another institution with the click of a button, all within online banking.
It's never been easier. Learn how.
Deposit check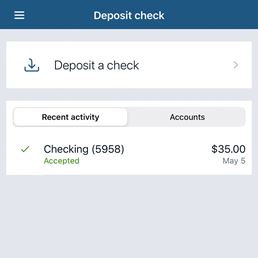 Remote/mobile deposit is a fast, secure way to deposit a check into your account from your app.
From your online banking, you can view your check amount, check number, and the front and back images of your check.
If you don't have remote deposit and want to enroll, it's easy.
Payments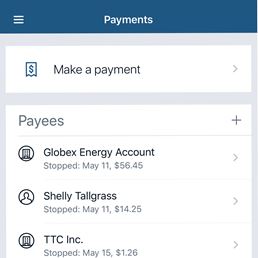 With just a few clicks, you can easily pay a person, pay a bill, go to the bill pay center and view recent payments.
Pay a person is an easy way to transfer money to a friend or family member, even if they bank at another bank.
Pay a bill quickly allows you to pay any existing payee, or add a new one.
Bill pay center is a one-stop for gift payments, your calendar view, and more.
Support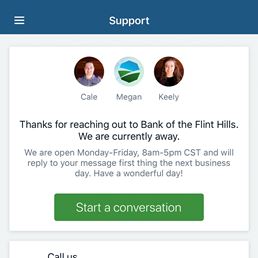 The support function allows you to call us, chat with us, and view important bank information.
Call us. There is no need to exit the app to call us if you have a question. Simply use the Call us function in the app.
Start a conversation. Are you in a place where you can't have a private conversation? Start a conversation with us about any of your private financial needs.
Settings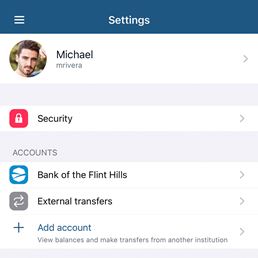 This function allows you access to change profile information, security settings, contact information, and card management.
To access your settings, click on your profile pic icon on either the upper right or lower-left corner of your screen then select Settings.